NB PRESETS — MOBILE PACK
HEY GUYS!! WOW I am overwhelmed with the amount of support I have received over these mobile presets. I have been day dreaming about creating these for over a year now so seeing my vision come to life has been so exciting!
I have been working on my "brand" as a photographer since I started my business almost 7 years ago. I feel like I am FINALLY at a place where I love my brand enough to share some of that hard work with everyone who has supported me over the years. Mobile presets are so fun & easy because they allow you to keep a cohesive look on your Instagram feed without spending too much time on your phone. THE DREAM RIGHT?!
I can't wait to see all your feeds with #NBPresets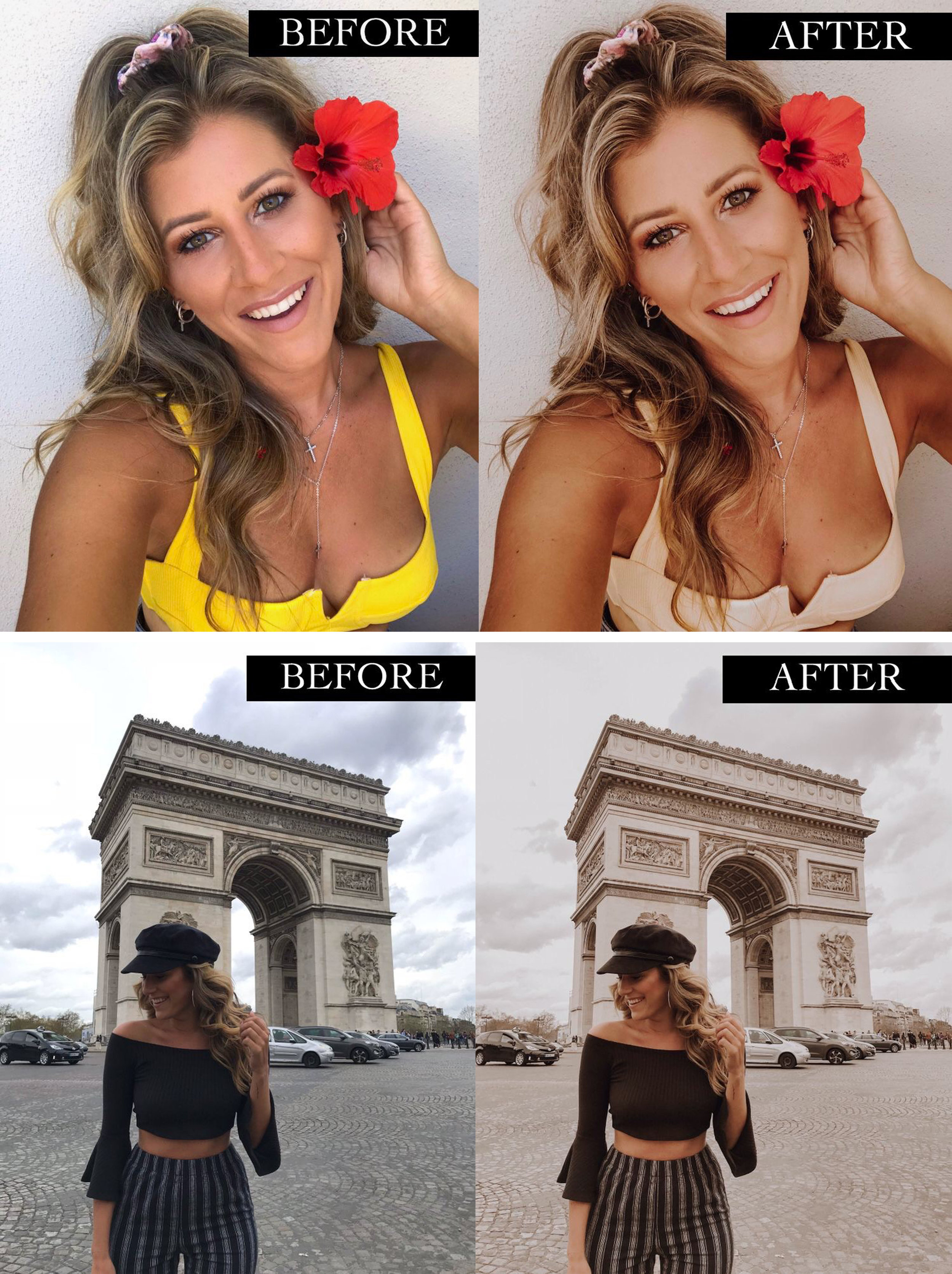 I call this the "beach meets the desert" for all your warm & creamy tones leaving you "SUN KISSED" (see what I did there). This preset fades the blue & green tones to enhance the feeling of warmth in your photos.
As much as I love my warm & creamy tones, sometimes I get upset when you can't see how pretty & blue the water is or the sunset colors. I created this preset to enhance the blue & green tones to get a more natural feel but still have the warmth that I love :)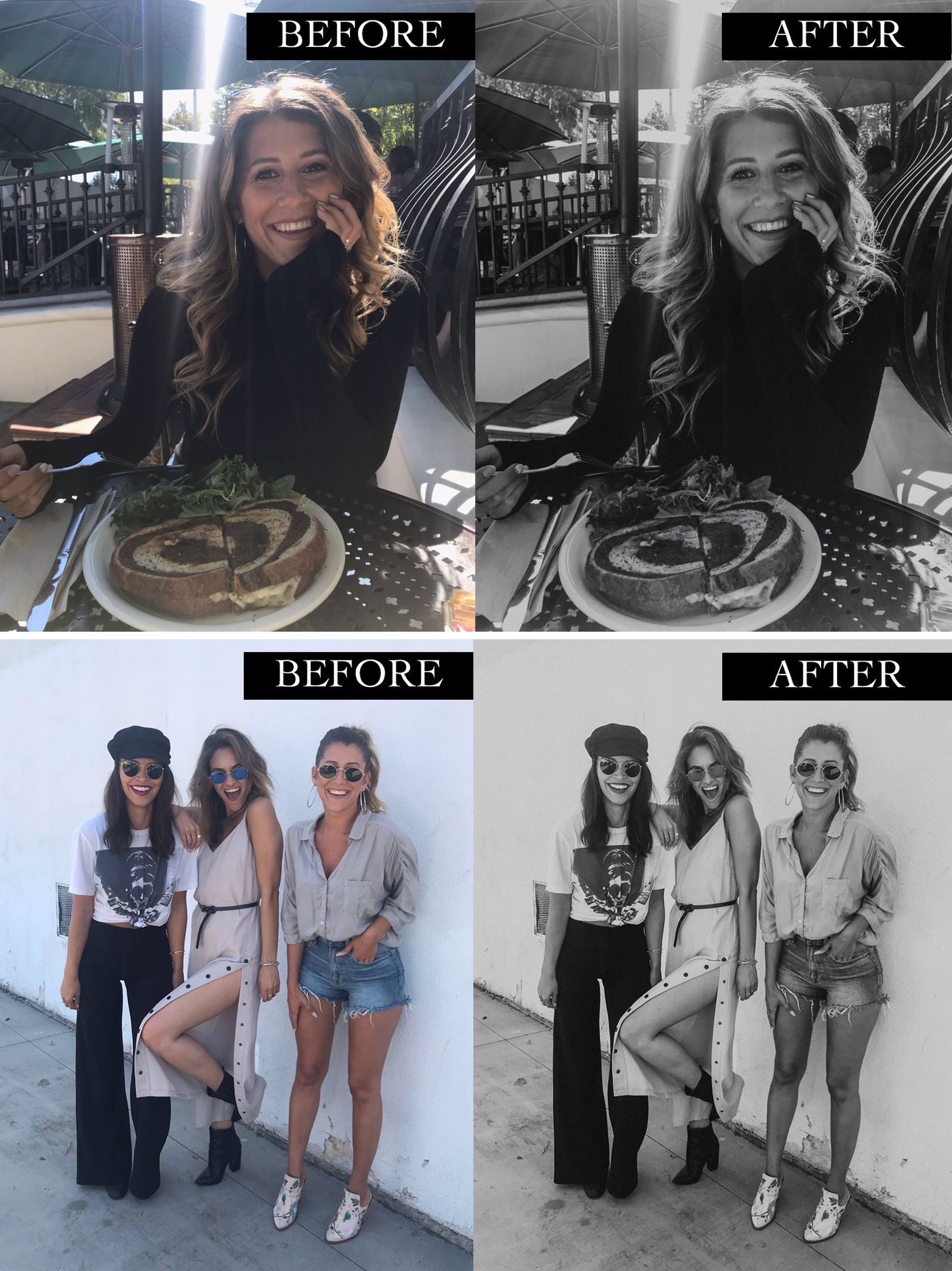 I never post black & white but I know some of y'all love them. This one's for you :)
Your #NBPresets Mobile Pack includes the following:
Sun-Kissed Preset

Ocean Blue Preset

Black & White Preset

Instructional video for how to use
HEADS UP!
All presets require the installation of the Lightroom Mobile App, which you can download here (for Android users click here)! This app is totally FREE and does NOT require a subscription. Being that every photo has its own unique qualities, some presets might need to be slightly adjusted for you to get the highest quality image!
Check your SPAM folder for the purchase email if you cannot find it in your inbox.
Disclaimer:
All sales are final. You are not permitted to redistribute or sell the digital product — or to reverse-engineer, disassemble or otherwise convert it to any other form that people can use.
INSTRUCTIONS:
After you have downloaded and set up the Lightroom Mobile App, and made your purchase:
Step 1: Download .zip file titled NBPresets_MobilePack on a desktop or laptop computer

Step 2: Email or Airdrop downloaded file to your mobile phone (Open with… "Files" and click on #NBPresets file). Then you will go to each blank raw image and click the Share icon to "Save Image"

Step 3: Open Lightroom Mobile App, click on Add Photo icon, next to Camera Icon

Step 4: Tap on each blank .DNG file (This will save as the #NBPresets photos)

Step 5: Open the photo and click on the right-hand corner on the … icon

Step 6: Click on "Copy Settings", then "OK", and go back to Home Page to add in your photo

Step 7: Open your photo and click on the … icon and click "Paste Settings"

Step 8: Remember… every photo is different!! Use the bottom bar to make adjustments as needed. BOOM! You're Sun-Kissed ;)
***Instructional video will walk you through this process as well!***
Be sure to tag @nbpresets and hashtag #NBPresets for a chance to be featured on the Instagram!